Diana Serra Cary Induction Ceremony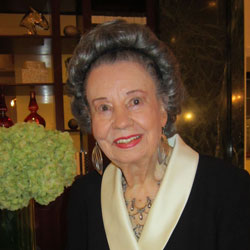 Ms. Cary is the last of the silent screen movie stars and will be making a RARE appearance at the Rheem Theatre to be inducted into the Classic Film Hall of Fame. A screening of the documentary Baby Peggy: The Elephant in the Room will be screened along with a few of her short films. Patti Leidecker will be performing the live musical score on the Rheem's baby grand piano.
ADMISSION $15
Saturday, April 22 2017 at 7:00pm
Diana Serra Cary (born October 29, 1918), known as Baby Peggy, is an American former child actress, author and historian. Although other child actors from the time are still living, she is the last living film star of the silent era.
Diana Serra Cary was one of the three major American child stars of the Hollywood silent movie era along with Jackie Coogan and Baby Marie. Between 1921 and 1923 she made over 150 shorts for Century Studios. In 1922 she received over 1.2 million fan letters and by 1924, she had been dubbed "The Million Dollar Baby" for her $1.5 million a year salary.